Pushing the Limits.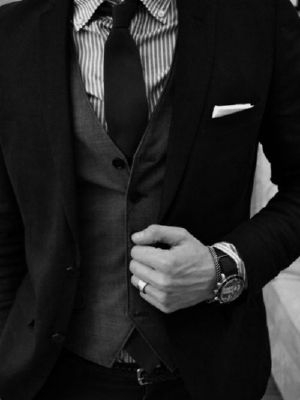 Why does history have to be so boring?? Right now I'm trying my hardest to keep my eyes open. Looking around the class, some students at the last row are already asleep. Some trying to stay awake like me, some totally engaged in other things like phones and talking. Mrs. Franks doesn't really care about the number of students listening to her lecture, she only cares about how many of them are in the class. Being history, the boring subject it is( no offence ), most students bunk it. Since I didn't want to get caught and be involved in any kind of indiscipline actions, I tolerate this. I guess that's the only reason why at least these many students are present here.
One of the office staffs enters the classroom with a slip in his hand. Mrs. Franks take it and after reading whatever that was written on it, she scans the classroom until her eyes land on me.
"Miss. Kingston, report to the front office immediately with your belongings. You may leave now." She said in her usual dull voice. What the hell..!!!
I walked towards the office as fast as my legs could carry as the curiosity to know what wrong I did increased. I opened the door to see Principal, Mr. Augustine seated in his chair in front of his desk.
"Mr. Augustine , I was called here?" I asked, politely.
"Oh yes. Come in, Miss. Kingston. Have a seat." He said pointing at the chair facing him. I walked towards it and sat down.
"Miss. Kingston, You have your day off today." He said with a plain face.
I was taken aback by what he said. Why would I have my day off? Is it like a suspension or something? But I haven't done anything wrong. I felt like my head was about to burst of all these thoughts, so I decided to ask myself.
"I'm glad to hear that Mr. Augustine. But may I know why? Did I do something wrong?" I said, trying my best to contain myself.
"It's on a request Miss. Kingston. The gentleman here wanted to take you somewhere important." He said.
"May I know who sir?" I asked in confusion.
"Me."I snapped my head to the door to see….. Him. Oh god! What the hell is he doing here?
"That's me." He said with a slight grin playing on his lips. What the hell does he want?? And why the heck does my principal wanted me to go with HIM??
"But Mr. Augustine, why should I go with him?" I asked controlling my anger.
"The answer to your question will be given by Mr.Watson and not me. I was just asked to give you a day off."
"How can you just trust an unknown person and ask your student to go with him?" I practically snapped at him without even realising that my voice had reached a tone higher. By the time Logan had taken a seat beside me and was staring ahead like nothing was happening.
"Careful there Miss, you don't get to raise your voice like that. And Mr. Watson here is the most eligible bachelor in New York and I believe that you'll be perfectly fine with him. I also hope you're aware of the fact that I can suspend you from this university even if you have done nothing wrong. And I guess you wouldn't want me to do that now. So please, leave now. With him." He said.
"But but..." he cut me off with a stare. I huffed before getting up and rushing outside. I can feel that idiot following me behind.
We stood in front of the parking arena. At this point, I was annoyed as hell.
"So this is what you could come up with, huh?" I asked.
"You left me with no choice." He said with a smirk. Oh, how freaking much would I love to rip that smirk off his face. God, please stop me before I murder this guy!
"How did you convince Mr. Augustine to do this?" I asked after a few seconds of silence.
"Oh about that. Watson enterprises are regular donors to this university. So basically I have an upper hand over Augustine. I hope you can put the rest in place. " He said. I sighed as there was no way out of this.
"Now, What exactly do you want Logan?" I asked, annoyed.
"I want you to hear me out before jumping into conclusions." He said. I turned to look at him with my best death glare.
"What if my answer is No?" I said with a raised brow.
"Think twice Lia. I'm hoping I have something that you would wanna know." He said cockily. I sighed before walking away.
"Its about Oliver. I found some things about him. Things that I think you should know" " His words left me dead in tracks.
What? What would he possibly know about Oliver? Oh well, whom we are talking about? Logan could practically gather any kind of information through his sources. But do I really wanna risk my pride to hear him out? Do I? Oh god!!
I made up my mind before slowly turning around to face him. I gasped as he stood inches just away from my face. When the hell did he come so close?
I could feel his minty breath on my face. My thoughts went wild by seeing him this close.
"So..?" He asked huskily.
I regained my posture as I took a forceful step back.
"Fine. What's it?" I asked.
"Follow me." He said before walking to his car. Now I really don't have a choice. I took in a deep breath before following him and taking my seat. We drove to his office and soon entered his cabin.
"Take a seat." He said and I did.
"Lia, I know that not trusting you is the most horrible and hurtful thing I'd ever done to you. And I'm sorry for it. . But I want you to listen to me this one time." He sighed.
"Ever since that night at your apartment, I've kept an eye on Oliver. I had my agents follow him for days. I've also looked after him personally to see if there is something strange. And I've come across many things that left me utterly shocked. I do admit that I didn't quite believe you when you confessed that Oliver was the one who murdered your parents. But that's because... Oliver has always been a very good friend of mine. He was, in fact, my well-wisher. He was one of the few men who stood by my side during the toughest of times. And taking in the fact that he did such a thing to your parents was really hard. I needed some time to process it." He walked towards my chair and crouched down. He raised his hand to caress my cheek. His eyes were filled with guilt. He looked down, probably feeling ashamed.
"I know I should have…. trusted you right away. I'm sorry Lia. I Truly am." He said with regret evident in his voice. He looked hurt and vulnerable. For that moment my mind went completely blank. I forgot about all those painful thoughts of that night. All I wanted to do at this moment was to comfort him. Seeing him hurt and guilt-ridden pierced a million daggers through my heart.
"It's okay Logan. I can understand." I said, though his distrust hurt me deep down.
"Really?" He asked, hopefully. I've never seen Logan this vulnerable before. I nodded. A small smile formed on his lips. He leaned forward and kissed my cheeks, leaving me shocked.
"Thank you." He said, leaning his forehead against mine. We stayed like so for a few minutes. Then he got back on his feet.
"There's something more I wanna tell you." He said with a serious face.
"I'm listening," I said.
"Though Oliver has always been on my good side, he isn't that innocent as I thought. I've had my special agents research and collect information about his background. It seems that he has been a part of the dark side of the world ever since he was a teen. He has committed numerous murders and destroyed many families. Apart from physical violence, he is also a professional hacker. He could hack any kind of security system and clear their records. His defence system seems to be very much secure and tight. He also seems to have all his crimes perfectly covered. I'm guessing that's why your parents' murder has never come out."
He walked over to his desk and took out some old newspaper. He handed it over to me. I looked at it with a puzzled expression. But the headlines cleared it all.
'KINGSTON RESIDENCE BURNED TO GROUND'
"This is the news that came out a few months back. According to the reports, your parents, Mr. and Mrs. Kingston, died in a fire accident at your house back in Worcester. But there was no sign of you." He said.
"After they k-killed my parents they abducted me. They kept me in a warehouse all the while burning my house to make it look like a fire accident. After I escaped, the police investigated that place for any proof. But unfortunately, they found none. So we couldn't proceed with the case any further." I said.
"But Lia, you had said me that your parents were shot to death. But the autopsy report says that there weren't any bullet wounds in their body." He said, confused.
"Yes, you're right Logan. The officer, who investigated the case, was my mom's friend. He insisted all the pieces of evidence that prove my parents' death was a murder must be covered in order to protect me. I remember Oliver telling someone that I was important. Uncle said there was a fair chance of me getting kidnapped again after I escaped, so in order to avoid that he investigated the case in secret." I said, sighing while he just hummed. It seemed like he was solving some troubling problems in his head.
"Lia, answer this one question. Have you ever seen Oliver in real life before any of this happened?" He asked, looking at me in the eye.
"No," I said.
"Dammit!" He shouted while slamming his hand on his desk. I gasped and jumped a little at his sudden outburst.
"Logan?" I called, cautiously. I walked to him and placed my hand on his chest.
"I've collected almost all the information I possibly could about him. But still, this mystery is left unsolved. There seems to be a missing piece." He said, running his hand through his hair in a frustrated manner.
"Lia, as much as I know, Oliver holds no grudge or personal vengeance towards your family. So I don't understand why-"
"Why he killed my parents." I finished his sentence. I walked towards the desk, utterly confused. I clenched my hair tight as the question repeated in my head again and again.
Why did he kill my parents? Why? Why? Why???